Overview
The MOS characterization test bench described here is the 1st thing I do when I am
Getting Familiar with a Process
. This setup allows me to get good idea about the device parameters as well as the matching. I use the data in my hand calculations to calculate the worst case headrooms, matching of mirrors and offsets of amplifiers.
Schematic
Create a schematic in Cadence that looks like the following: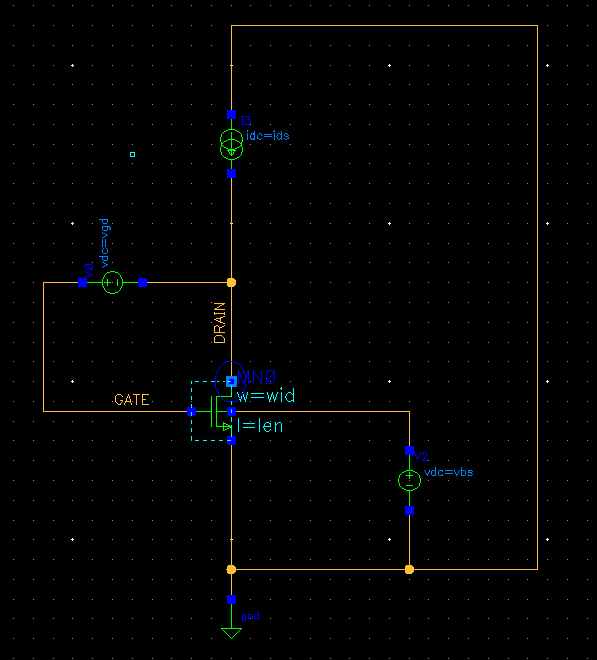 Notice here the current and the voltage values are setup as variables.
ADE Setup
We will run a DC sweep of the drain current and save the operating point for the whole sweep.
Create a text file and add the following:
Note here that MN0 should be a BSIM model device already. Sometimes it may be a subcircuit in that case MN0 should be replaced by MN0.mnbsim, etc.
Now save this file somewhere and include it in the Setup->Simulation Files->Definition Files list so that it gets included in the netlist
Now setup the variables as follows:
Now setup the DC sweep to sweep di from IDL to IDH.
Now setup the measurements as:
Now all the data can be generated for corners like typical and all skew with temperature to be imported in a chart like:

See Also